The headquarters of BNP Paribas Real Estate at Grzybowska 78,  is a unique place for us.
For a number months we worked on creating a place where we can work comfortably, creatively and in a friendly atmosphere every single day. Together, we decided what our new office should be like, what functions iyt should cater for, and how best to arrange them. All of this was supported by the tremendous wealth of knowledge and experience from our colleagues at the Office Space Leasing Department, who professionally dealt with the work environment strategies.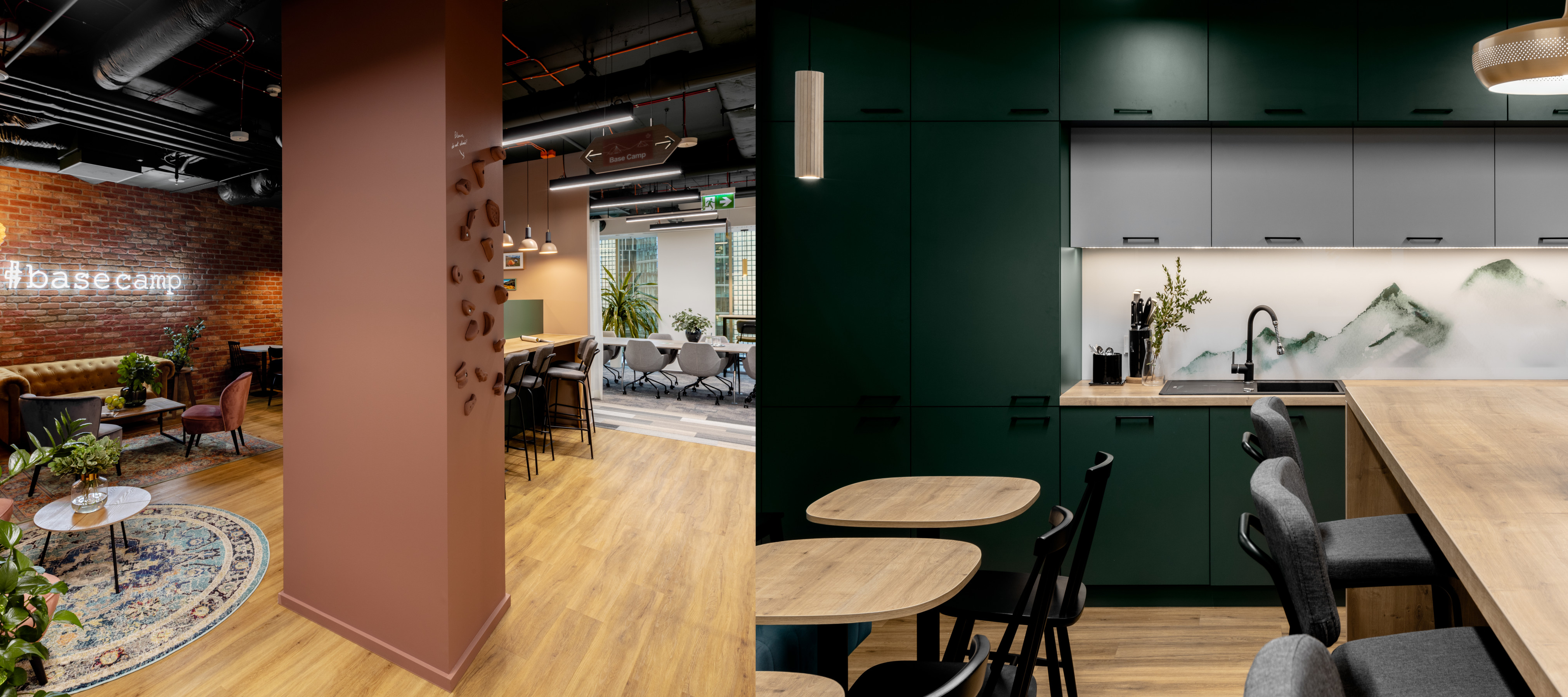 Now, we have an office that is ideally suited to contemporary work styles, with a greater number of joint and conceptual workplaces, meeting rooms and focus rooms, where it is easier to concentrate and where one can work in total silence.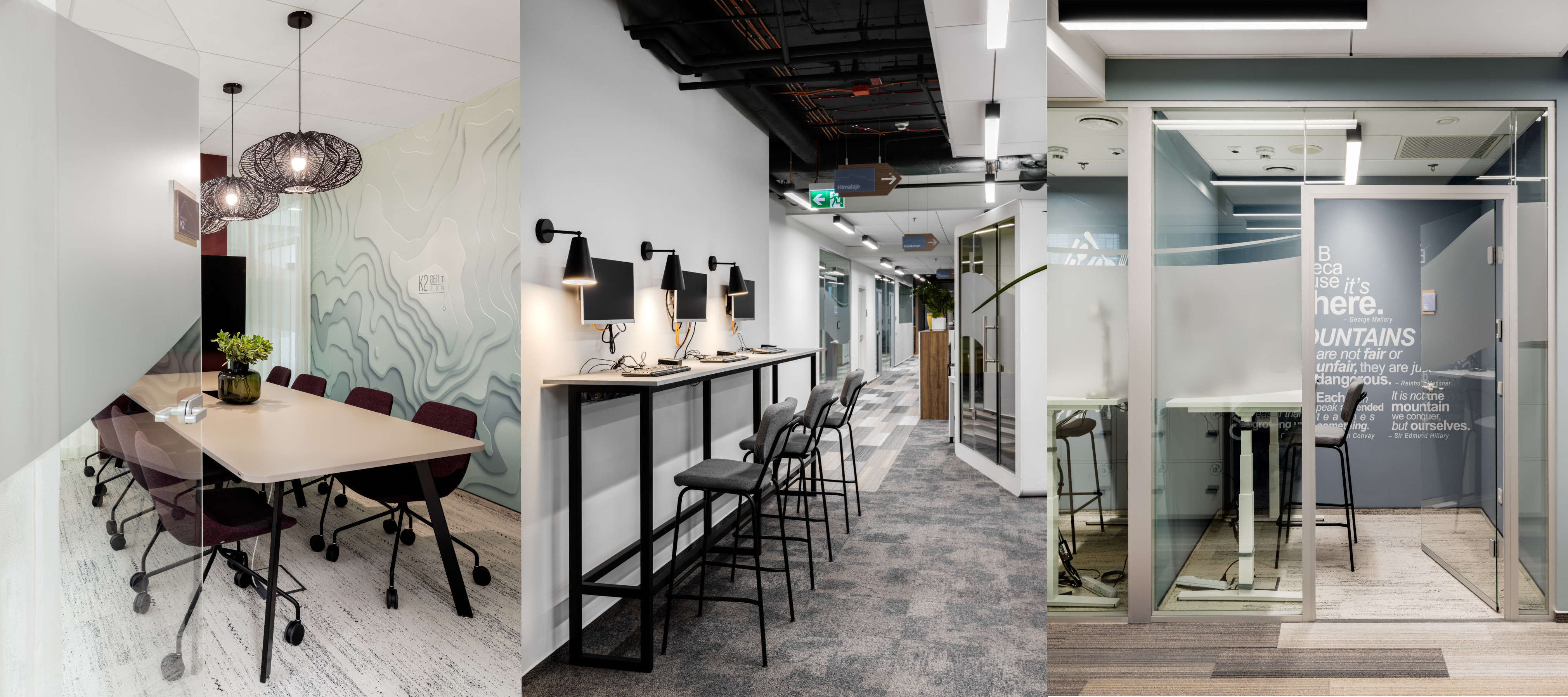 Our - democratically chosen - leitmotif is the mountains. Thanks to our Design Hub's creative work, our rooms and focus rooms are decorated with absolutely unique mountain murals. While in turn, within the cafeteria area known as Base Camp, private photos of friends and colleagues create a unique mountainous photo-wall.