As part of an international institution, every day, together with our colleagues, we look for tips that allow us to better understand the challenges of today's world and help us meet them. We operate based on a CSR strategy, put into place following consultations with over 6,000 stakeholders across Europe. Our vision of sustainable development consists of 12 goals and commitments based on 4 main pillars.

As BNP Paribas Real Estate, we believe that striving to satisfy clients and business partners by providing thoughtful and sustainable real estate solutions, products and services - those that build long-term tangible and intangible value - helps to develop more sustainable societies.
Together with stakeholders
Creating a sound, comprehensive operational strategy in accordance with the principles of sustainable development, is based on getting to know and communicating with the environment. That is why, when creating the global Inspire Real Estate 2020 strategy, we invited over 6,000 of our stakeholders from all across Europe for consultations. Openness in communication and involving various institutions are inscribed not only in our organizational culture, but also in our business model.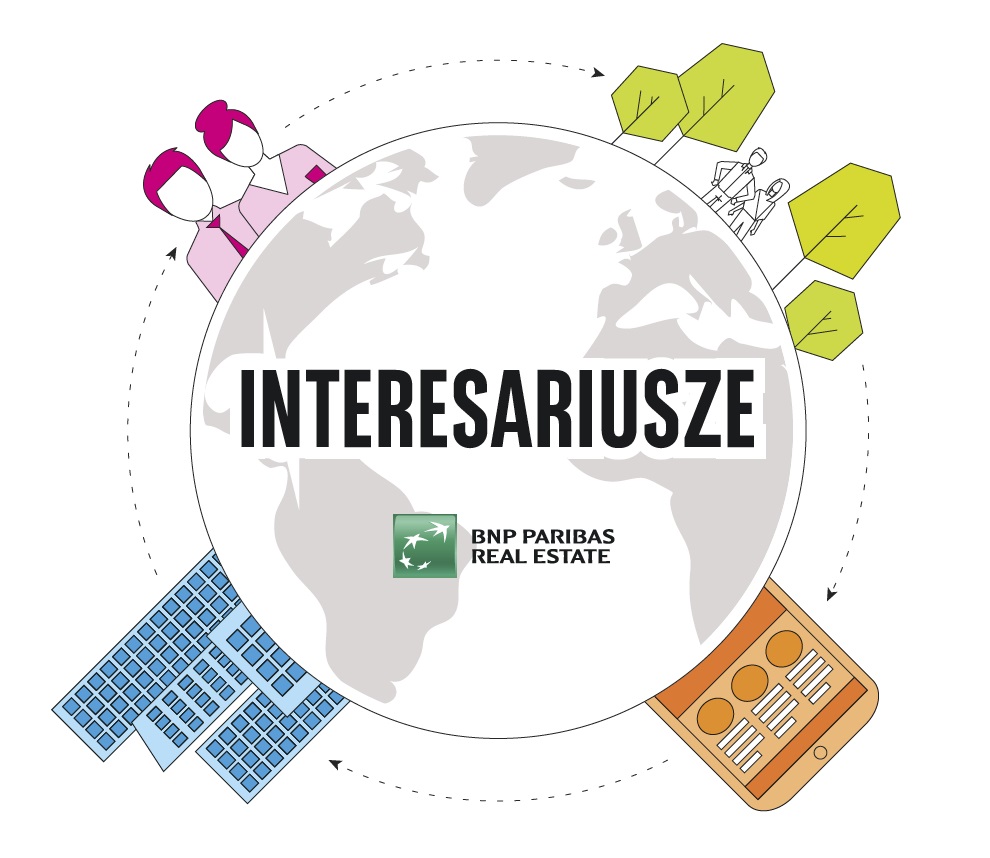 Internal partners
Our employees and social partners, The Supervisory Board, The Management Board of BNP Paribas Real Estate, various executive committees and shareholders.
Business partners
BNP Paribas Real Estate clients, investors, tenants and landlords, local governments, town planners, architects, subcontractors and service providers, distributors as well as competitors.
Regulatory chambers
Professional associations, industry institutions, certification bodies, local, regional and national regulators.
Entities shaping public opinion
Journalists, media, opinion leaders and social media users, analysts, industry experts and rating agencies, various associations and NGOs.
Tangible results
Development, the changing world and the opportunities provided by new technologies with the ability to combine competences from various areas, inspire us to look for solutions and make decisions that better and more adequately respond to the needs of all stakeholders. We do it in line with the Inspire Real Estate 2020 strategy, knowing the social environment in which we operate and the value chain of our and our stakeholders.
If we want to develop in a truly sustainable way, building lasting values for all our stakeholders, we need to know how to positively impact the management of resources, economy, environment and society.
Together with our clients and partners, we co-create innovative and well thought-through products, services and solutions addressed to all sectors of the real estate market. We do this responsibly, always adhering to the highest ethical standards.
We strengthen the partnership and develop the possibility of cooperation with key stakeholders

We prepare innovative and responsible services and solutions adapted to local realities

We work and manage based on transparent rules and to the highest ethical standards
We conduct all business projects with full respect for the principles of ecology and in accordance with the natural environment. As a company operating in the real estate market, we strive to ensure that the services and solutions we offer, serve for a more responsible management of natural resources.
We help solve environmental problems by selecting sustainable solutions and services

We work to create better conditions for the development of a enclosed economy and reduce the environmental footprint of business activities

We advise on what to do in order to improve efficiency by enhancing the environmental quality of services, products and solutions
We support professional development and provide development opportunities. We do it while fully respecting various values, levelling the opportunities and engaging in various types of actions for the benefit of local communities.
We know how to organize a healthy, multi-functional and inspiring work environment that improves well-being, helps to cooperate and motivates development

We promote diversity and believe that everyone should have equal opportunities. Moreover about who holds what position should not be decided by gender or age, but only by competences, knowledge and experience

We think about the environment in various categories, which is why we focus on supporting the social commitment of our employees
We have global know-how and experience and we know how to effectively combine them with a very local approach to real estate and a local perspective. Wherever we operate, we try to ensure that our work has an impact on the social environment. We encourage our employees, customers and partners to do so as well.
We gladly share knowledge and experience related to the real estate market, we help explain how sustainable strategies can affect the building of sustainable values

We conduct all projects in such a way that they have a positive impact on local economies

We believe that the idea of acting for the benefit of local communities - understanding their needs and appreciating their potential - are the cornerstone of a sustainable and responsible business
Real estate for the community's benefit